Enhanced Process Water and Effluent Evaporation for the Power Oil and Gas Industry
The EcoMister Evaporator is the trusted choice for enhanced evaporation in the Oil and Gas Industry. With over 25 years of experience, the EcoMister Evaporator is a fully automated solution for water disposal, requiring minimal maintenance.
It has been used at power plants around the world to dispose of process water, effluent, and stormwater. Set up over a pond or a lined evaporation area, the EcoMister Evaporator is the most economical disposal option on the market.
Automated wind controls mean the evaporator can be left to run autonomously 24/7. It will turn itself on and off to match the wind with the plume and the dimensions of the designated evaporation area.

How does EcoMister work for oil & gas sites?
EcoMister is the most cost-effective way of disposing and managing excess process and effluent water. The EcoMister Evaporator can save your operation hundreds of thousands of dollars in disposal costs or the cost of constructing new holding ponds.
Key features/benefits
The EcoMister Evaporator is designed for the harshest environments, longevity, low maintenance, and continuous operation. Whether you have fracking fluid, flowback, or formation water. EcoMister Evaporator can help your operation save and increase profits.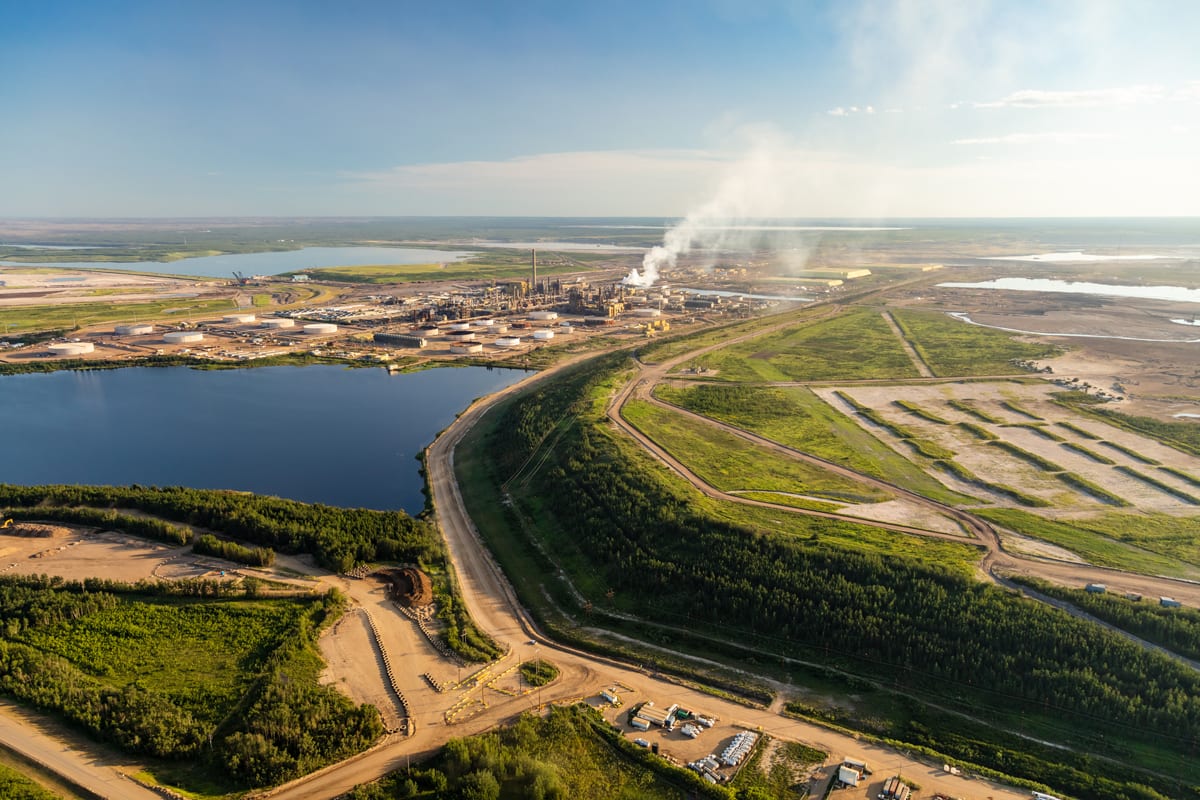 Eliminate the need for trucking and deep well disposal.
Lower process water management costs.
Wind automation controls to manage environmental impacts.
Oil & Gas
frequently asked questions
We offer an automated wind speed and wind direction control monitoring system that manages the operation of the evaporator. The controls start and stop the evaporator when the wind blows in and out of pre-set parameters. If the wind blows too hard outside of the allotted zone the evaporator will shut off, if the wind calms the evaporator will restart.
This is dependent on your site. Our units rely on mother nature and local climate conditions. For example our HD30" unit moves 80 gallons per minute, so with an evaporation rate of 50%, this results in 40 gallons per minute. On a larger scale, 40 million US gallons per year results in an evaporation of 20 million gallons per year.
Our evaporator packages can be increased by adding multiple units to one pump package. This allows us to scale up or down to suit the needs of customers' sites.
This figure is highly dependent on energy costs. Typical disposal rate for our North American customers is a tenth of a penny $0.001 per US Gallon OR $0.26 per Cubic Meter.
Our units are purposely designed for minimal maintenance and cost. Nozzle replacement may be required every 2 years, annual lubrication of machinery is recommended, and a major bearing replacement may be required every 5 years.
We are able to tailor the motors to your specific voltage requirements.
Complete the Contact Us or Get a Quote forms, email or call us to get in touch with an EcoMister representative and we will complete a feasibility study for you.
Efficiency is the volume of water evaporated as a percentage of the volume pumped aloft.
We have engineered and designed the EcoMister to be the most efficient water evaporator it can be. This means specific water volumes are pumped out of the nozzles which prevents saturation of the plume, creates ideal hang time and drift, creation of precise droplet sizes, and the highest evaporation efficiency.