Case Study
The Future of Wastewater Disposal is Evaporating. Literally.
Nevada
The engineering and customer support teams within the EcoMister Evaporator division typically work with consulting engineers, and we excel at designing and implementing technological solutions to unique operational challenges. Need to dispose of 35,000,000 Gallons of wastewater in a 6-month time frame on a remote pond in Nevada? We're all over it! How about a 4-pump Evaporator system electrically powered and running at an average of 0.0010 cents per gallon, and eliminating an average 8.75 million gallons of wastewater per month?
Considering the construction of a second tailings pond, but wondering if there's a way to avoid that multi-million dollar expense?


A TriPack land-based Evaporator system running for literally pennies an hour can dispose of 6.5 million US gallons of wastewater dramatically increasing the freeboard of your current pond, and removing the need for that investment entirely.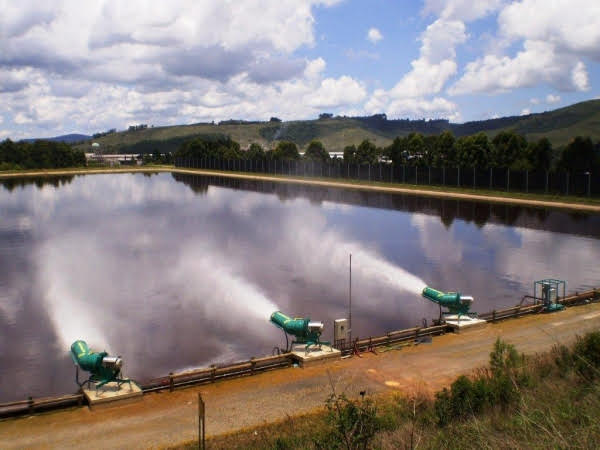 Enhanced evaporation, as a technical solution to an industrial waste problem, is so non-complex that it can seem almost too simple a remedy for some to consider. It simply doesn't have enough moving parts, enough complexity, enough cost, to appear sufficient to meet the challenge. Fortunately, we have over 600 worldwide installations that beg to differ. We'd be thrilled to give you a visual tour of some of our installations – the ones that most resemble the operational environment you are working in – whether it's in the desert, the mountains, massive pond structures or on landfill sites.
As a really brilliant scientist once said: true genius is the art of making the complex simple.
Okay, maybe invoking Einstein is over the top but our engineers don't mind!